SCHOLARSHIP FUND AND FUNDRAISER FOR COMPUTERS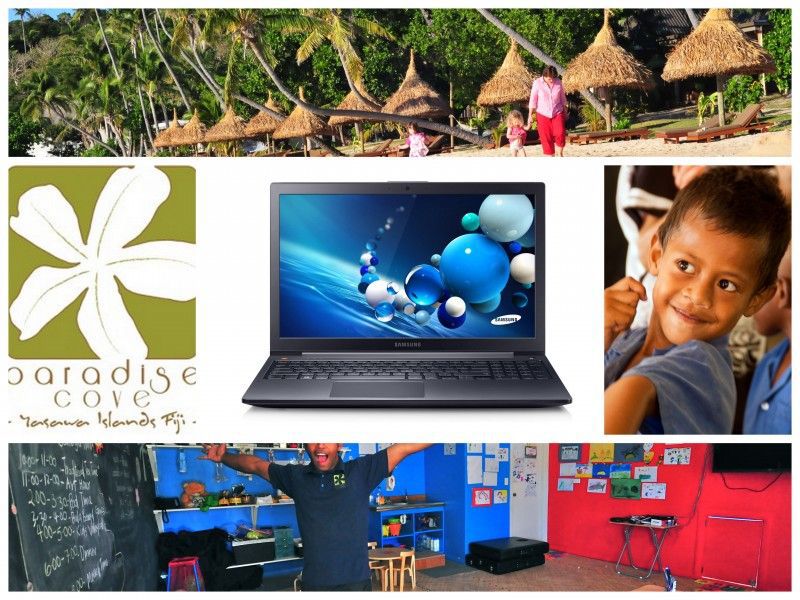 Here at Paradise Cove we are very focused on being active in the community and helping where we can. We have a voluntary scholarship fund which guests can donate to when they stay at the hotel. This fund is matched by the hotel with $3 for every dollar donated by guests given. The funds is used to help pay for education costs and needs of the children from the local village and to assist the school in its operations.
We are also always happy to receive other items like books, toys, and games for the kindergarten and primary school.
We are currently on a particular drive to increase the three local schools number of computers, and add a free donated internet service (provided kindly by Digicel Fiji Ltd) so that the children can have a full class of PC's in each school, and add this vital part of the future to their education.
So we are hoping for some help in this fundraiser. For Every $249 FJD raised we can put a computer on a desk in a school which is powerful enough for school education and computer learning skills, so you can either drop a donation in the fundraiser box at Octopus, Blue Lagoon or Paradise Cove in person, or send us an email and we can help you donate online, please email manager@paradisecoveresort.com.fj.
Also If you have an old laptop and are prepared to bring it to Fiji that would also be very useful too.
Rooms
A spacious, fully air-conditioned room. Enjoy the hand crafted local furnishings and the open air shower in the ensuite. Perfect for 2 Adults and 2 ch...
View Details